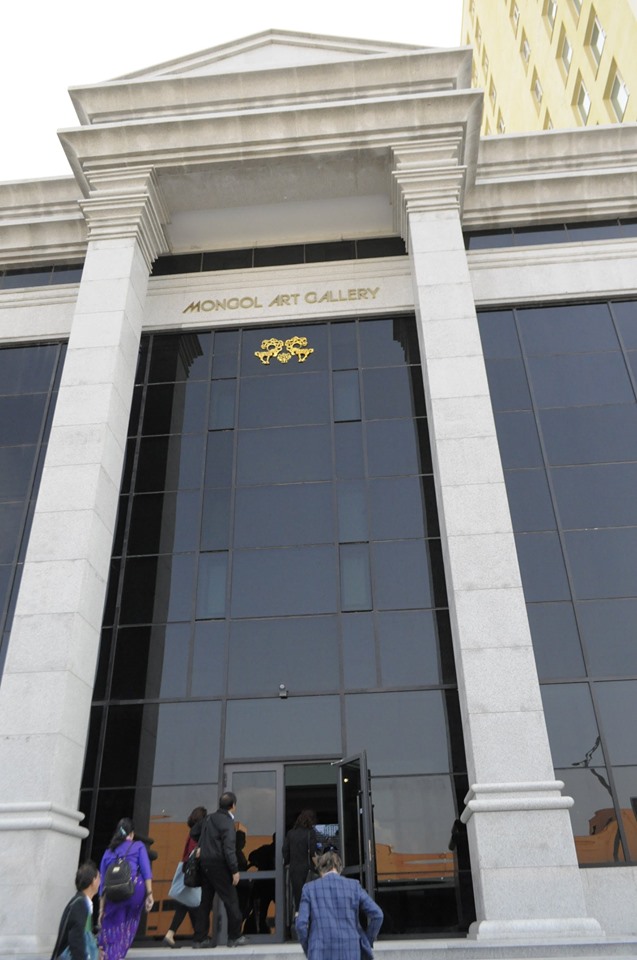 2019
"PASSAGE OF TIME", The Festival of Women Art, Ulaanbaatar, Mongolia - Mongol Art Gallery - Curator: Solongo Tseekhuu
Depuratore San Rocco, Località Until May 2020
Opening hours: Friday, Saturday and Sunday 5 p.m. to 7 p.m. -Piazzetta Pugliese Levi 10, Vercelli
curators Togaci and Paolo Infossi - Museo della Castiglia, 26 April - 5 May 2019
curator Marisa Cortese - Villa Giulia, 24 April - 19 May 2019
Parole da mangiare, Interni Bonetti, Turin
Interni Bonetti, "Parole da mangiare (words for lunch)", recent works by Chen Li, via Carlo Alberto 44, Turin, Italy
PAST GROUP EXHIBITIONS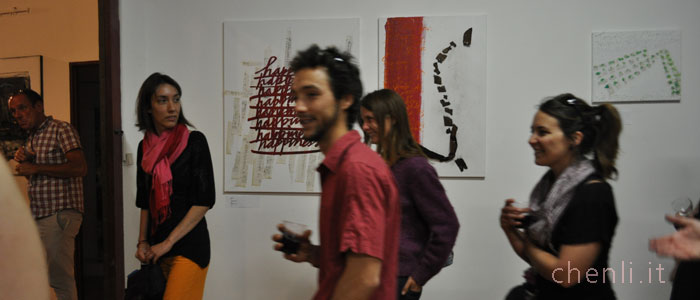 2017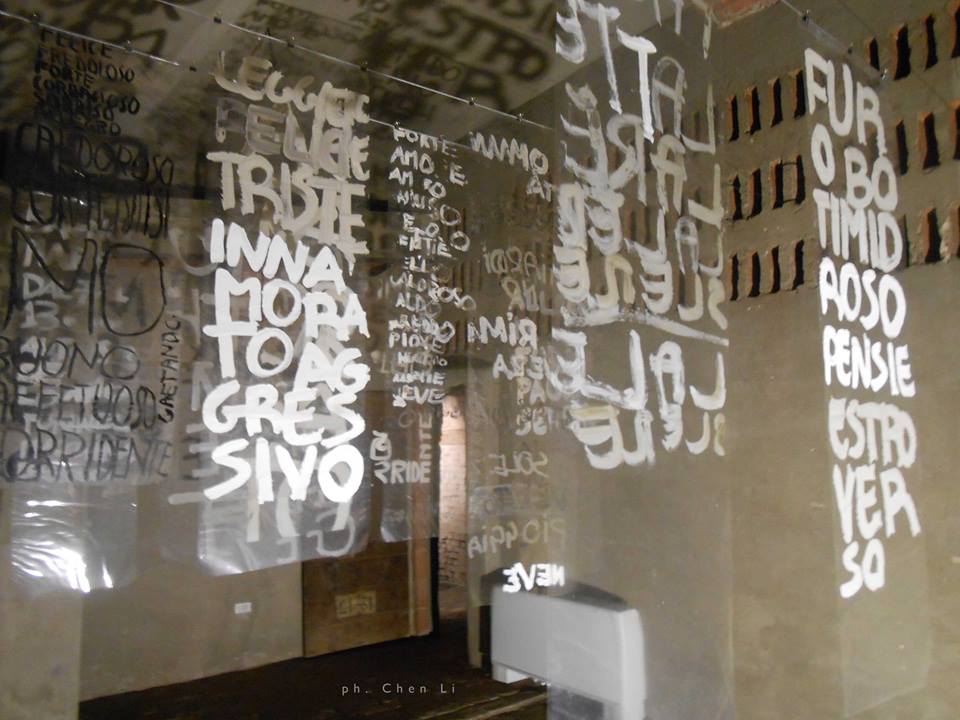 2017 "Chiaroscuro" Rassegna Singolare Plurale, Palazzo Barolo, Torino, a cura di Tea Taramino
2017 "Quelcheresta – di Milano Expo 2015", Arengo del Broletto, Novara, a cura di Vittorio Tonon
2017 "Voci visibili nel granaio", Villa Buzzati, Belluno, a cura di Alfonso Lentini
2017 "Pass-Port", Pantarei galleria, Torino, a cura di Edmondo Bertaina
2017 "here", Cavallerizza Reale, Torino, a cura del collettivo Cavallerizza irreale
2016
2016 "Io sono qui – I am here", Museo Etnografico del Pinerolese, Pinerolo (To); curator En Plein air gallery
2016 "Cuore Femmina", artist's book, National Turin Library

2015
2015 "Terra madre, donna madre", La fabbrica del vapore; curator: Sguardi altrove film festival,
2015 "Immagina arte fiera", Reggio Emilia; curator: My art Gallery
2015 "Roots", Mausoleo della Bela Rosin, Torino; curator: Chen Li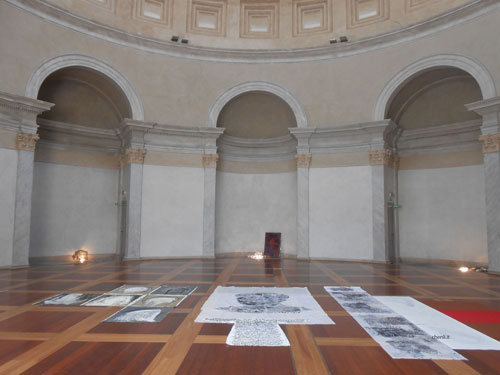 2015 Chen Li 1997-2014, Libreria antiquaria Dentis,
2015 Boz'art, Chateau du Bost, Vichy, France; curator: Delphine Manet
2015, Poezie, WAD foundation in Delft, (The Netherlands) curator: Paula Kouwenhoven
2014
- 2014 "Aquae-Mundi", terme di Torino; curator: Fusion art gallery
- 2014 "Mito", Palazzo Bellini, Oleggio (Novara) - Italy; curator: Vittorio Tonon
- 2014 "We are more", Essen, Germany; curators: Karola Teschler and European Artists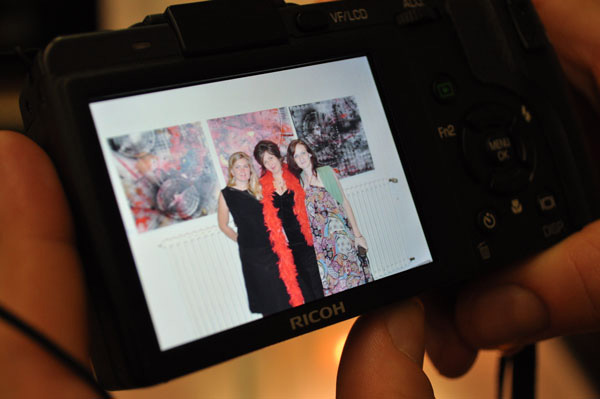 - 2014 "DFEEWA", Ardud, Romania; curator: Dorothea Fleiss
- 2014 "Discovery", Roujan, France; curator: Tone White
- 2014 "Casalmaggiore contemporanea, Brunivo Buttarelli and Friends:l'arte, lo spazio, il tempo
2013
- 2013 "UNTEN. ARThaus OBEN" RAThaus Ditzingen, Germany; curator: Susanne Mueller-Baji
- 2013 "avoin kutsu Taidemyyntinäyttelyyn orpolasten hyväksi - 15.Art20 Finland, SRK-talo RENKO, Finland; curator: Pirjo Heino
- 2013 "Il gioco - nell'Arte & dell'Arte - Arte in Piemonte dal Novecento a oggi" Palazzo Mathis, Bra Italy; curator: Gianfranco Schialvino
2013 "Di Carta / Papermade. International Biennal Papermade", Palazzo Fogazzaro, Schio, (VI) Italy. Curator: Valeria Bertesina
2013 "Le stanze del futuro" – Maionese – En plein air Museum Gallery, Baudenasca (Italy) Curatori: Elena Privitera and Marco Filippa
2013 "Contemporary Photobox-BAM on tour 2013" – Biennal of contemporary and modern art of Piedmont (Italy) curator: Edoardo Di Mauro
2013 "Il corpo solitario (the lonely body)"– Fusion Art Gallery curator: Giorgio Bonomi
2013 "Fare arte a Scampia" - PAN Palazzo delle Arti Napoli (Naples, Italy) curator: Antonella Prota Giurleo
- 2013 "Le donne di Cesare Pavese", Casa Natale di Cesare Pavese, Santo Stefano Belbo, Italy
- 2013 "eva @ libera.com" - ex imbiancheria del Vajro, Chieri Italy
2012
2012 "HABITAT: dimensioni di luoghi e persone", curator: Pentesilea, Palazzo Birago, Turin, Italy
2012 "Profile" En plein air museum gallery, Baudenasca (Italy), curators: Elena Privitera and Marco Filippa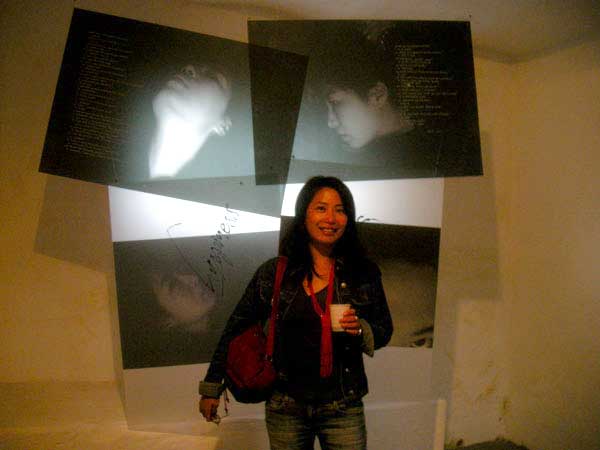 2011
2011 "World in change" Essen, Nordrhein Westfalen (Germany) European Artists – curator: Karola Teschler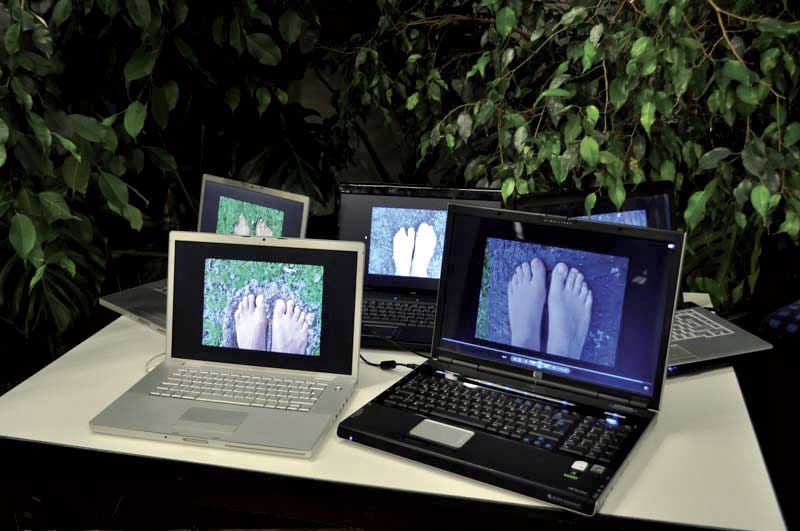 2011 "Made in Italy", WAD foundation in Delft (The Netherlands), curator: Paula Kouwenhoven
2011 "Zooart", Cuneo (Italia). curator: Michela Sacchetto
2011 "Singolare-Plurale", opera vincitrice segni 20x20; curator: Roberto Mastroianni
2011 "Poezie", World Art Delft, Delft (ND), by WAD
2011 MAD, Villa 5, Collegno (Turin, Italia) curator: Susi Monzali per Villa 5
2010
2010 "Made in China", Triennale Bovisa in Milan (Italy)
2010, AITOO - PURE, Finland, Symposium and Exhibition by Pirjo Heino & Moona Metsoila
2010 POEZIE, World Art Delft, Delft (ND), by WAD
2010 "Work to work", En Plein Air, Baudenasca (TO) by Elena Privitera & Marco Filippa
2010 SCAMPIA SURPRISE, Napoli, Italy, Symposium and Exhibition by Antonella Prota Giurleo
2009
2009 "TransCultural Exchange Here,There and Everywhere: Anticipating the Future of Art", University of Massachusset, Boston (USA) together with Susanne Mueller Baji. Curator: Mary Sherman.
2009 "4DELFT, Delfts Collectief, Delft (The Netherlands)", Museum Het Prinsenhof | DOK Kunst | 38CC World Art Delft Curator Daniëlle Lokin, directeur van de Gemeente Musea Delft – ND,
2009 "Fiera della Parola", Parole per progettare, Archivio storico Olivetti, Ivrea; curator: Eugenio Pacchioli
2009 "Alda e le altre", Maionese, En plein air, Pinerolo; curator: Elena Privitera
2009 "Lapis Ludica", Palazzo delle Stelline, Milan.; curator: Galleria SBLU
2008
2008-2009, "E venne ad abitare in mezzo a noi", Università Cattolica Brescia – Centro Arte Lupier; curator: Pierluigi Cattaneo
2008 "Profilo d'arte", La Permanente di Milan, Milan, Turin, Brescia, Reggio Emilia, Ferrara e Roma; curator: Milena Gamba
2008 "Storie di matite", Azimut, Turin; curator: Olga Gambari
2008 "Art Factory", Banca Popolare di Novare, Verbania; curator: Marisa Cortese
2008 "Body and soul", biblioteca A. Arduino, Moncalieri (Turin); curator: Silvana Nota
2008 "The Art Box", Cortile del Maglio, Turin – co-curator Chen Li+ Marisa Cortese
2008 "Etnicolor", Ecomuseo del Freidano, Settimo Torinese
2008 "La Fiera della Parola", Archivio Storico Olivetti, Ivrea
2007
2007 "art20, Hungary", Austria, Germany, Poland, Berlin; curator: Karola Teschler
2007 "Tra le antiche volte", Anagni (FR) curator: Antonio Menenti
2007 "Segni", Cavallerizza Reale, Cenacolo Casorati, Turin – Premio GTT nominated for GTT prize; curator: Francesco Poli
2007, "I linguaggi del Mediterraneo - La parola come segno" Languages in the Mediterranean – Word as sign - En plein air, Pinerolo; curator: Elena Privitera
2006
2006, Artissima, Turin, finalist Pagine Bianche d'autore contest; curator: Teresa Macrì
2006, "Qui si sta bene – Here we are fine", Turin, "In sede"; curator: Francesco Poli
2006, "Sharing Passions", Palazzo della Fortuna-UniCredit, Turin; curator: Walter Guadagnini
2006, "Remake", Maionese, Pinerolo; curator: Elena Privitera
2006, "RGB Castle", Magliano Alfieri (CN) Italy; curator: Angela Calella Benlupo
2006, "Celebrating Italian calligraphy", Lahore, Pakistan
2005
2005 Simposio internazionale di Fiberart, Villa Giulia, Verbania; curator: Marisa Cortese
2005 "Doigts noirs", Bruges (Belgio). curator: Roger Willems
2004
2004 "Il segno solidale", Palazzo Bricherasio, Turin;
2003
2003 "Domande?", Sala Antiche Mura, Monfalcone (Go); curator: Kathy Frate
2003 "Artisti e Calligrafi ", Macerata; curator: Kathy Frate
2003 Simposio Internazionale d'arte, Villa Giulia, Verbania; curator: Marisa Cortese
2002
2002 "Internationale Grote Prijs Kalligrafie", Westerlo, Belgio; curator: Joke van de Brandt
2002 Museo all'aria Aperta, Oulx (To); curator: Tino Aime 2000 "Abc", Palazzo Re Enzo, Bologna; curator: Ass. cult. Giannino Stoppani
Collections:
Museo Civico di Moncalvo, Italy (2018)
Fondazione Prada (2017)
City of Ardud, Romania (2014)
Lungenzentrum Essen, Germany (2014)
DFE&WA Collection, Romania/Germany (2014)
SG Gallery, Venezia, Italy (2012)
Fondazione Museo della Triennale di Milano (2009)
UniCredit Private Banking (2005)
BPU (2006)
Centro Studi Cesare Pavese, Santo Stefano Belbo, Italy (2007)
Biblioteca Civica A. Arduino Moncalieri, Turin, Italy (2006)
Museo all'aria aperta, Oulx (1999)
SMAT Turin (dal 2000) SG Gallery Venezia (2012)
Fila matite (2008)